*Subscription from 500 € / month *
Give your teams a wellness time around Art
We offer a human and digital mediation to contribute to the Quality of Life at Work
* price excl. VAT, excluding installation costs
Do you want to strengthen your human capital? Do your employees aspire to more well-being?
Let's give them a unique cultural experience!
Seduced by the "Dialog with Art" offer, take out the annual subscription including:
Our subscription in detail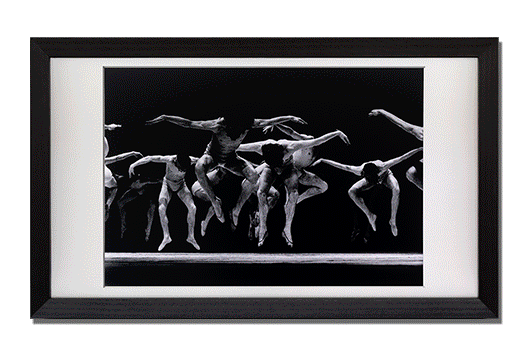 A stunning connected board
The first connected object dedicated to Art

4K Ultra High Definition resolution

Anti-reflective finish

Size 43 to 98 inches

Portrait or landscape orientation

Adaptable mount

Simple black or tailor-made frame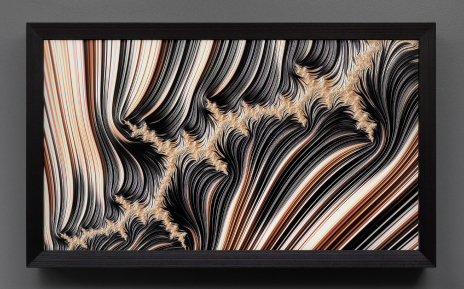 Breathtaking image quality
Ultra High Definition resolution & matte finish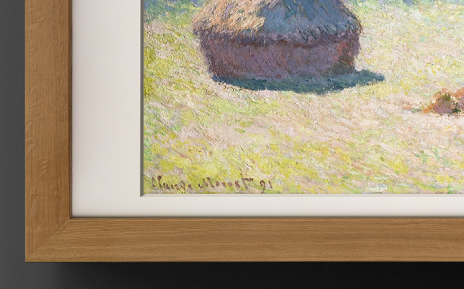 A rendering respectful of the original work
Adaptable landscape / portrait & master key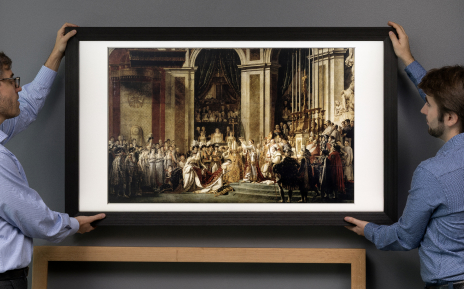 Perfect integration with your decoration
Black minimalist or custom framing
An exceptional art library
Over a million old and contemporary works

Local and international works

Portrait or landscape format

Painting, drawing, engraving, photography…

Partnerships with museums, galleries and artists

Management of copyright and distribution rights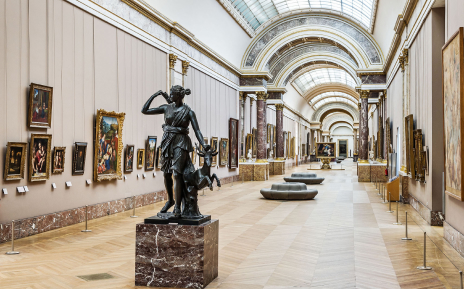 A personalized selection of works
We create for you a tailor-made collection among more than a million old and contemporary works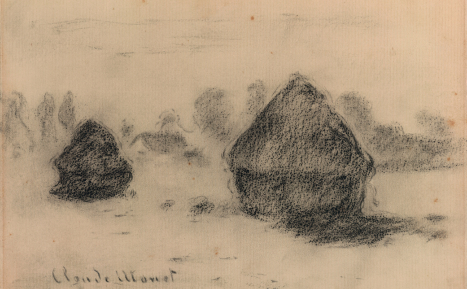 A variety of artistic supports
From painting to photography through drawing or engraving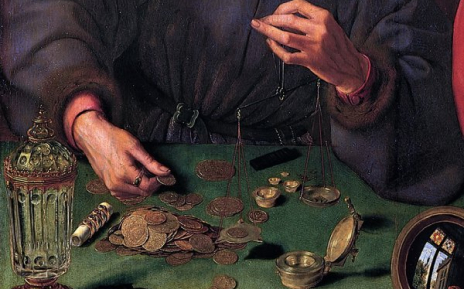 New income for our artists
We enhance the digital version of the works by paying them copyright and distribution rights
Content to better understand Art
Explanations of the work, the artist, his time and the place of exhibition

All content available on tablet

The little extra: the "cast" function to change the work in the blink of an eye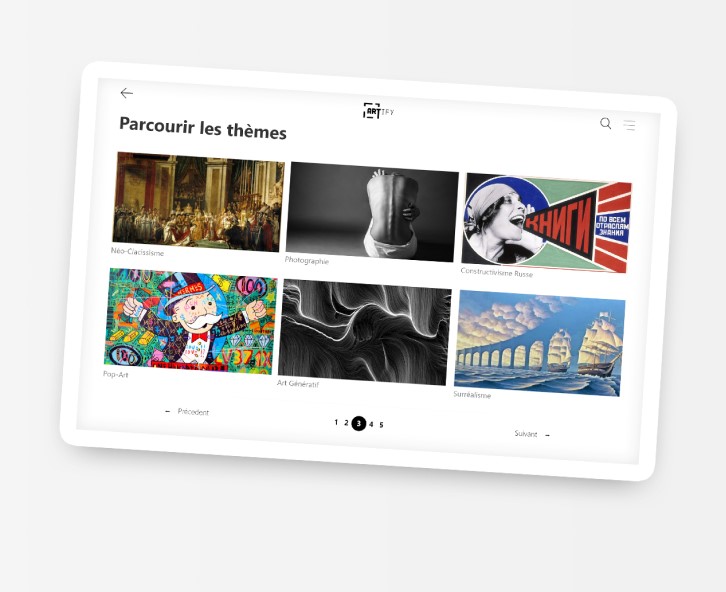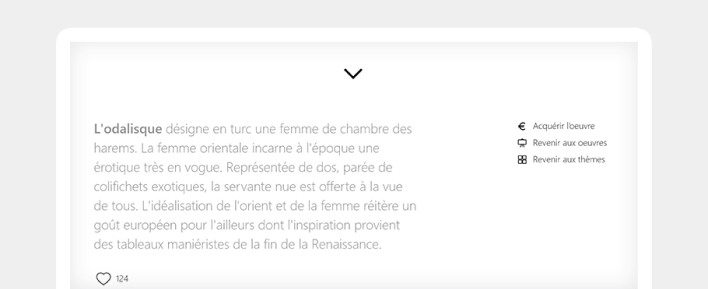 A work-by-work approach
Familiarize yourself with the work thanks to its description, before discovering an interpretation and its artistic context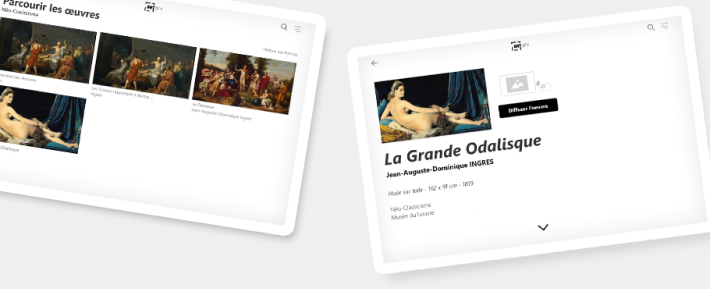 An intuitive application
Choose a theme or a work and access its information in the blink of an eye
An artistic mediation service
Reading keys to educate the eye at Art

Animation accessible to everyone regardless of their knowledge

Exchanges in interaction with the feelings of the participants

The little extra: improvement of the well-being in companies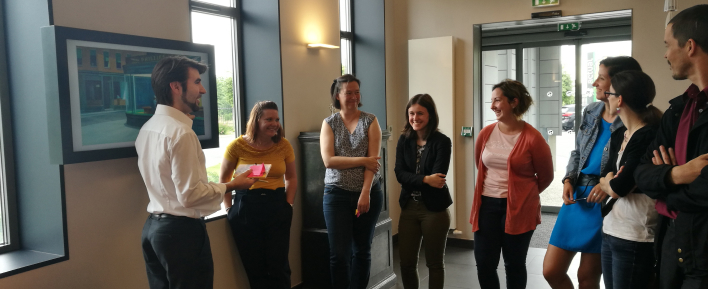 Human and participative mediation
During a dedicated time, a member of our artistic team comes to meet your collaborators or residents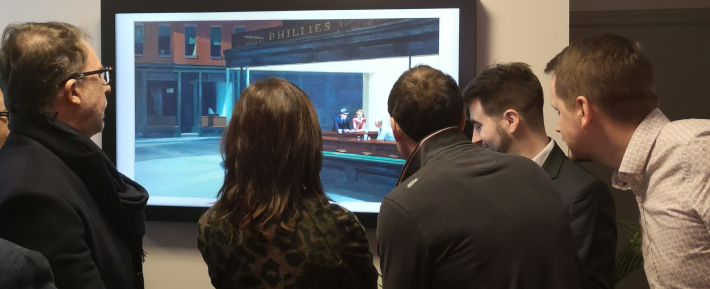 A fulfilling experience
Develop the confidence, creativity and cohesion of your teams
Why choose this subscription?
Give your employees or residents an original sharing time

Foster fulfilment in your business
Make your teams aware of social issues: environment, diversity, disability …

Strengthen the human and interpersonal relationships of your employees or residents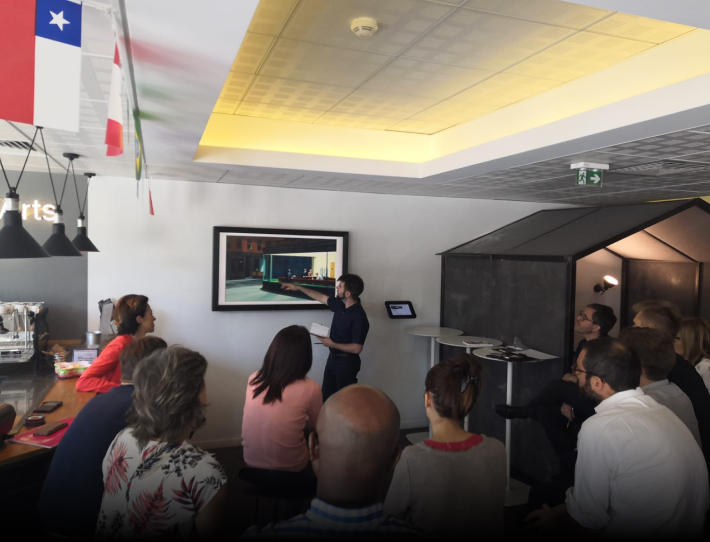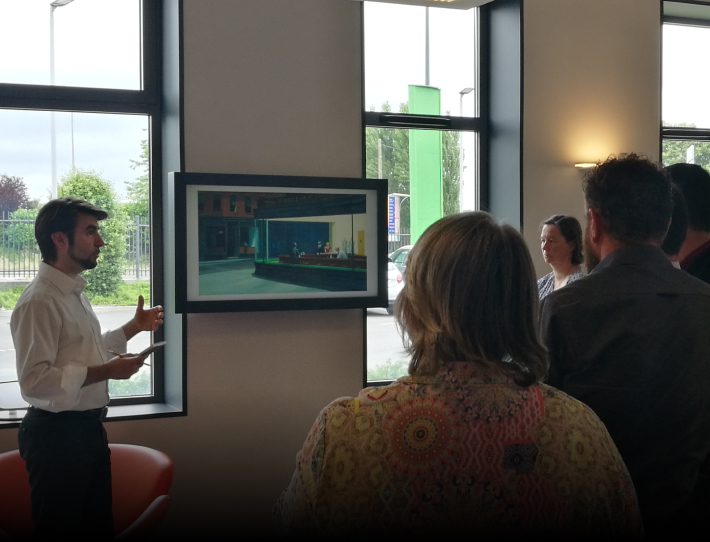 Do you want more services?
Organize or personalize an event
Transform your existing black screens into paintings
Digitize your collections